5 Tips for a Classroom Takeover (or how to set-up in a new school)
Some of you may have noticed the inactivity on this blog. Surprisingly it was not (only) due to the end-of-the-year rush, but also to a sudden change in employment for me. It is official, I have not only changed schools but also, districts. I'm extremely excited to announce that my new position covers French I-IV and that it brings on a new challenge for me: getting my student ready for their International Baccalaureate Diploma.

So let me recap what is happening for my 3rd year teaching: new job, new students and... new classroom!

Now, last year I was given a portable classroom which I ended up loving. It was outside, with a view on a taco joint (dangerous because tacos) and had A LOT of storage. Although it took me about a year to empty it and make the space mine, I have gotten used to big bookshelves and closets. My new room is tinier but brighter, has less storage but three times the amount of whiteboards! For both last year and this year's classroom, the outgoing teachers were leaving education altogether (retiring/career change if my memory is correct). Why do we care about this? Well, teachers leaving the profession tend to leave a ton of stuff behind. Sometimes that's a good thing, and other times it just ends up cluttering everything (hence why it took me about a year to tidy up my old classroom).

With this in mind, I was happy to walk in my new classroom and notice that a few things of high value have been left behind: french books and school supplies (score!). Now, unless you are a language teacher, I am not sure you can quite understand how hard it is to land books in a foreign language. In the U.S. importing the same books would generally double or triple the price of the original book and take a few months to come by the mail. Again, I was really happy with what I saw, despite the sheer ton of books there was (post on library organization to come). Now because I do Interactive Notebooks with the kids, supplies are one of my biggest out-of-pocket expenses every year. Last year teacher left me with a giant stash of glue sticks, markers and colored paper. Between her stuff and mine, I won't need to buy supplies this year (apart from golf pencils, because no one takes those!).
Onto the main idea behind this post. Since I have taken over 3 classrooms in my short 3-year career, I figured I would share with you my methods to make the space efficient and cozy.
First things first, if you can access your classroom ahead of time: DO IT. No need to go and set-up in the summer necessarily, but do go in and take as many pictures as possible: bulletin boards, windows, desks, closet, inside of closets, awkward nooks. In an organized space, everything has a purpose. That requires a fair amount of reflection, which can be done at home during the summer.
2. ELIMINATE YOUR CLUTTER
Perhaps the following two points have been inspired by one of my summer reading: The Life-Changing Magic of Tidying Up by Marie Kondo. That anchor chart you've never used or this book you've never opened? Yeah, out. Believe me, to make your space efficient you need to bring only what you know you will use. Take some time to go through your supplies and materials and determine what will work for you next year and what won't.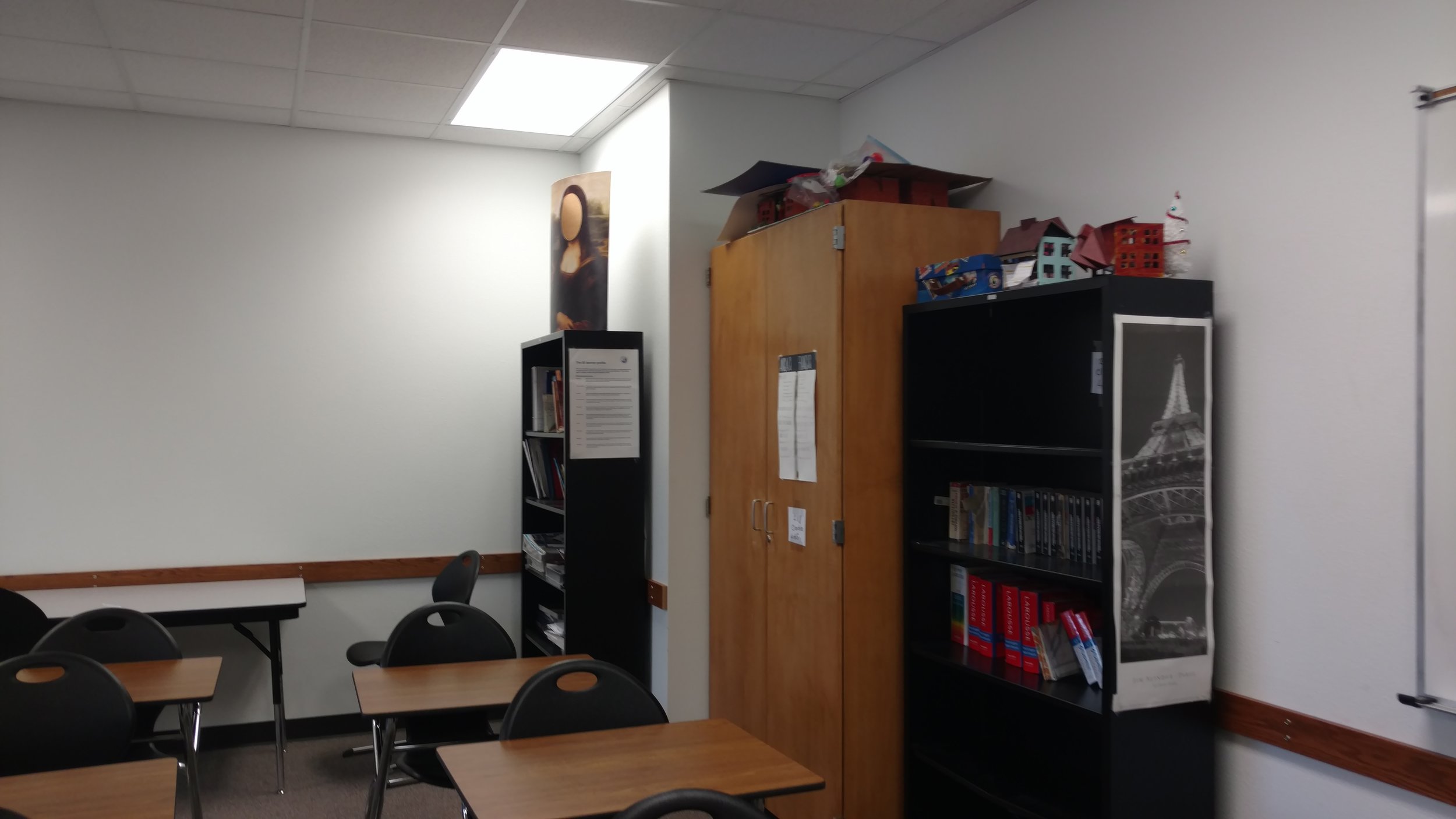 3. ELIMINATE THEIR CLUTTER
Again, simple. I was lucky the teacher left behind only a handful of resources for me to go through as well as a few games that they created. Keeping those for sure, still needed to purge a few things I wouldn't have used otherwise. The only thing I have had trouble purging and will wait on are a few student projects that might still belong to students that are coming back in August.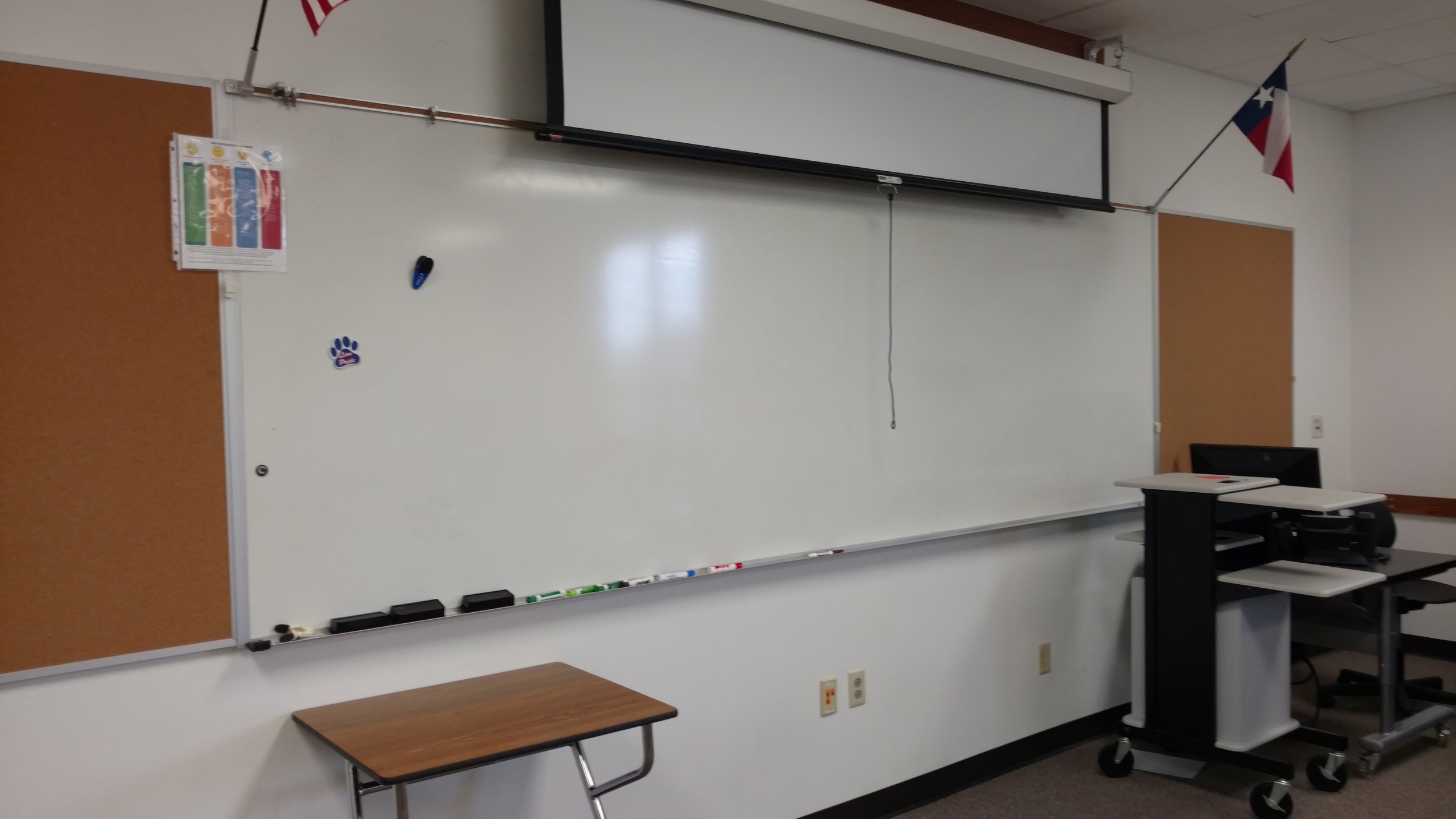 Use board space wisely. I have learned very quickly that important dates need to be up and in plain view in order to avoid any confusion (or omission), same for standards and objectives. I am lucky enough to count three (very large) whiteboards and two bulletin boards to play with. I will show you how I've planned my space in my ''Classroom Reveal'' post.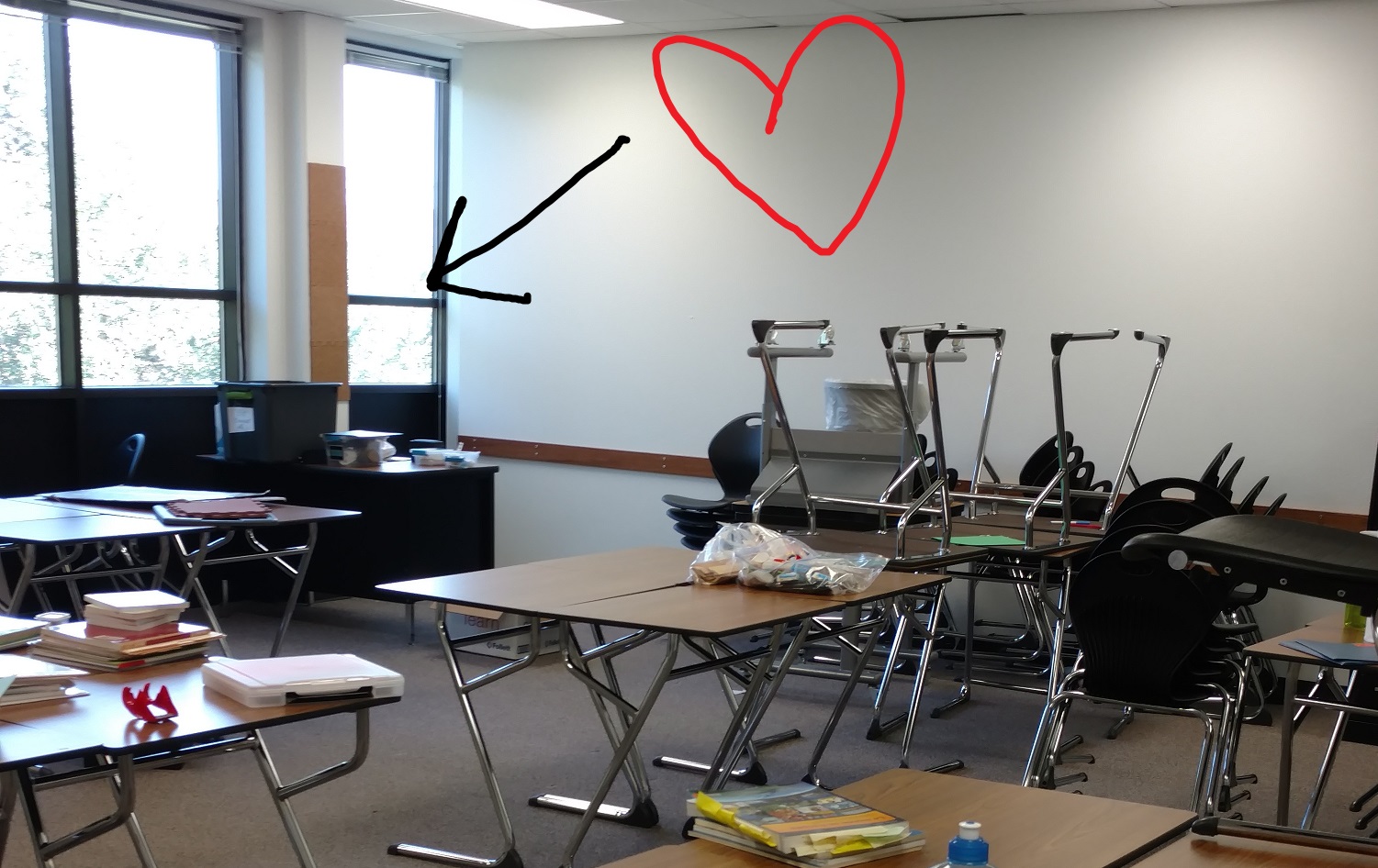 5. DETERMINE A PERSONAL SPACE
Even though you want to make your classroom as learning-ready as possible, I still believe you should keep a little corner for yourself. I have a cork board where I put pictures of my husband and family, inspirational memes (yes, it's a thing) and sweet notes from my students. Last year was rough for me and having this little memorabilia corner helped me get back in my game more than once.